The beginning of our adventure

…
The beginnings of SLOMINSKI-ADVENTURES date back to 1995. Back then Maciej Słomiński in North Poland started organizing services related to recreation. At the very beginning, the company mainly organized horse riding. Gradually, the offer was expanded with other proposals related to activity in contact with nature and animals. In 2000, dog tours and expeditions have become an important part of the company's operations.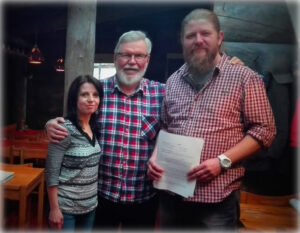 The breakthrough year for the company was 2017, when the company moved to Finland, developing services related to dog sledding. In the same year, cooperation with Kakslauttanen Arctic Resort was established. This cooperation resulted in a significant increase in the number of trips offered and company development. Passion and commitment of the entire Slominski-Adventures team, and good cooperation with our partners, elevated SLOMINSKI to the position of one of the market leaders of HUSKY SAFARI organizers. Our main goal is to provide our guests joy and unforgettable experiences in contact with unusual Lappish nature and our dogs. We want to be your guides to a world of dreams and extraordinary life in harmony with wild nature.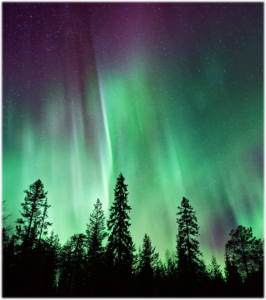 Maciej Robert Słomiński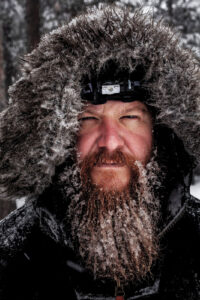 He is the founder and head of SLOMINSKI-ADVENTURES and certified dog sled trainer. He was born in northern Poland, where he was one of the precursors of activities with sled dogs. He was also a participant and organizer of the first Polish dog sled expeditions. He cooperates with organizations dealing with the care of animals and the improvement of animal living conditions domestic and breeding. He is also a member of Mush with P.R.I.D.E. This organization deals with monitoring the living conditions and taking care of the highest possible living standards for sled dogs.
In the 90's he was active in the field of wildlife protection. He organized, among others actions, to protect the wild wolf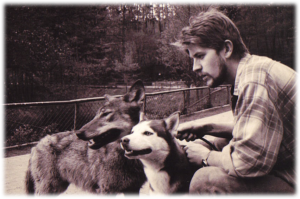 population in Poland, and the exclusion of the Białowieża Forest from economic activity – the last fragment primeval forests of the European lowlands.
Dog sledding – genesis. In the beginning there was a wolf – Max. Max's siblings were killed, and he was found in deserted burrow. Maciej took care of Max and they became a family for the next two years. After a few months husky female – Dżela has joined them. And soon, more sled dogs. Fate made that two years later they were separated from Maks. The emptiness and grief for the loss of a wolf-friend filled more husky dogs. When the situation of wild wolves seemed to be improving, Maciej devoted himself entirely to their close relatives –

sled dogs

.
---
Our Dog Team
---