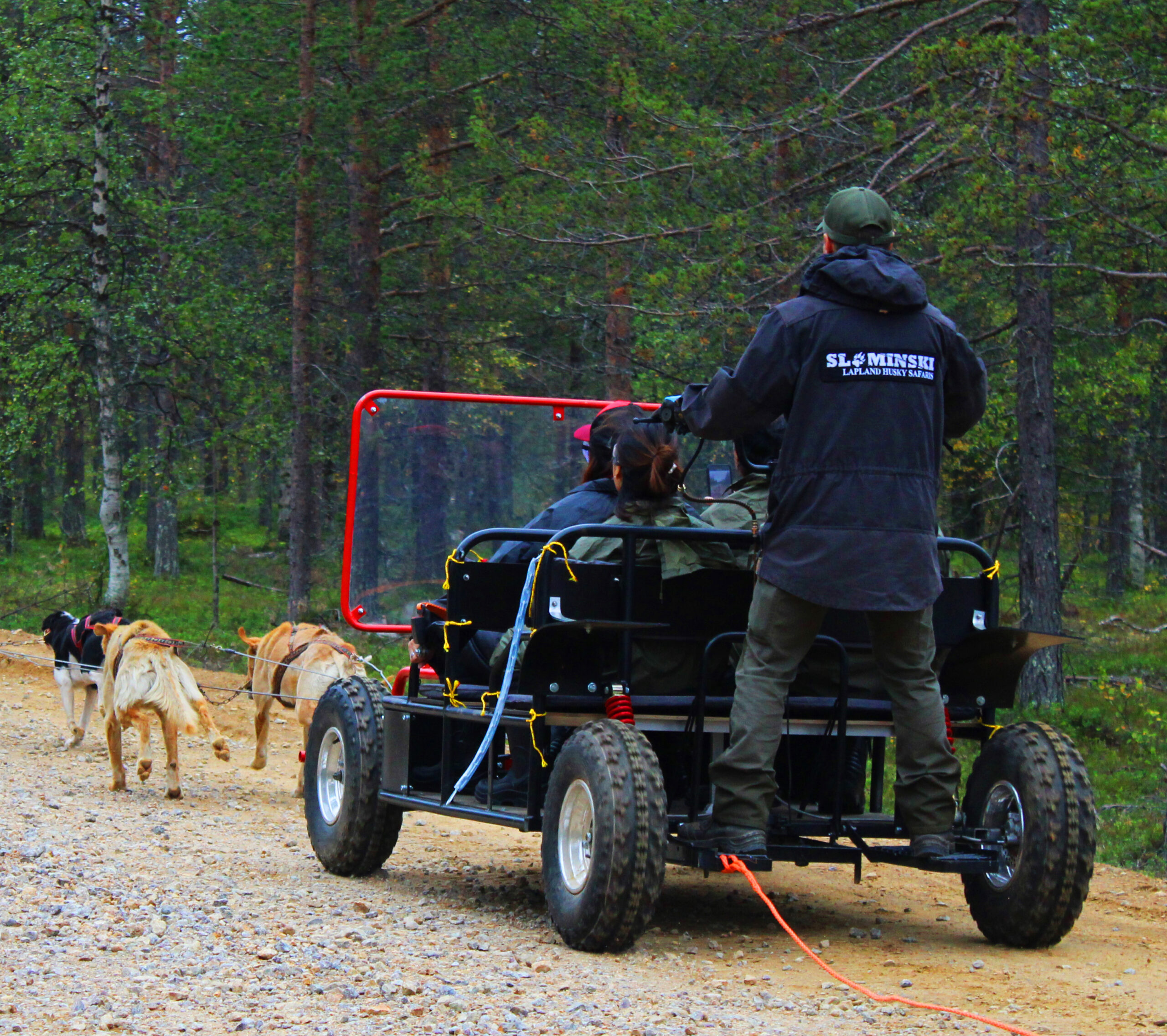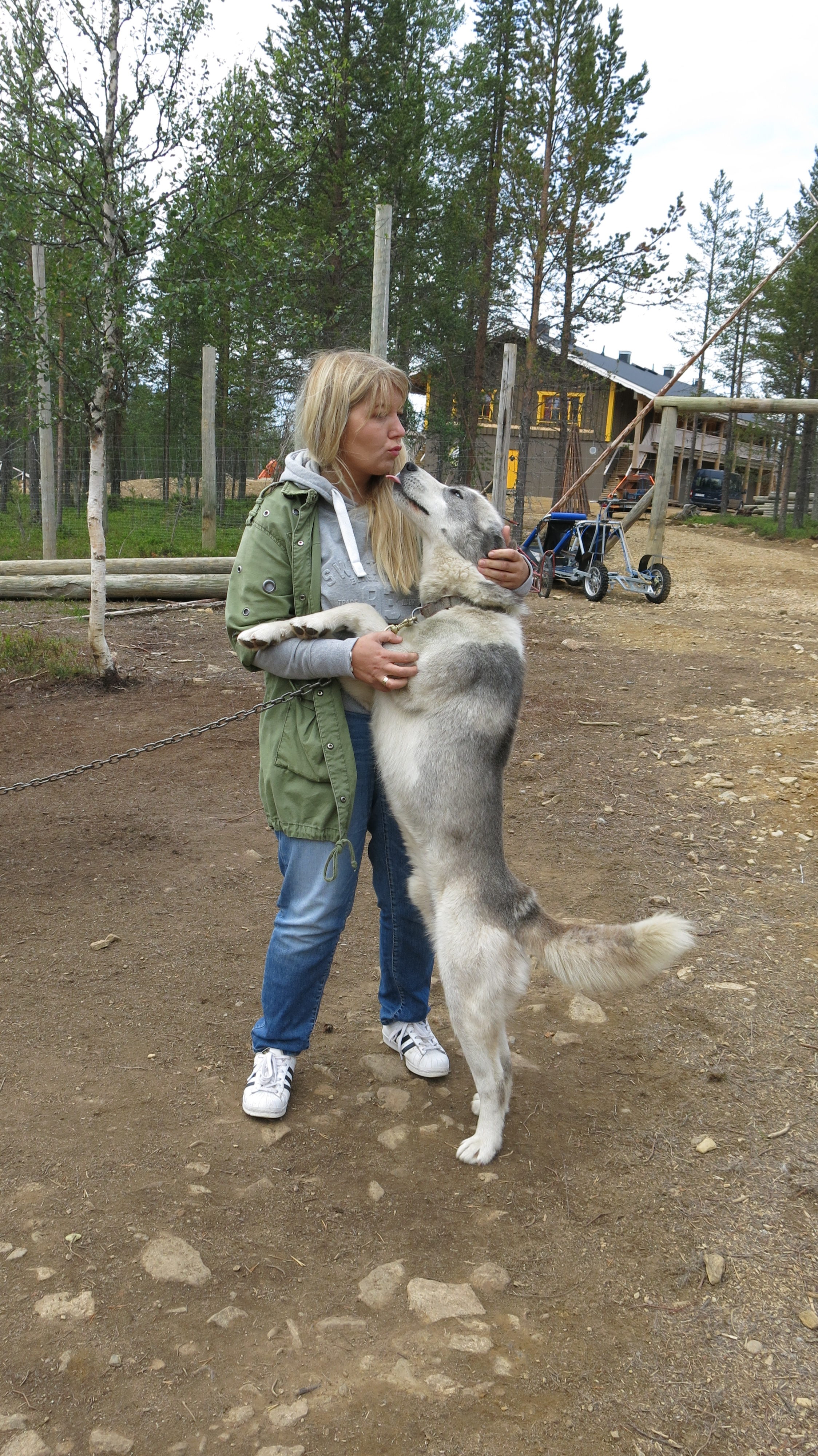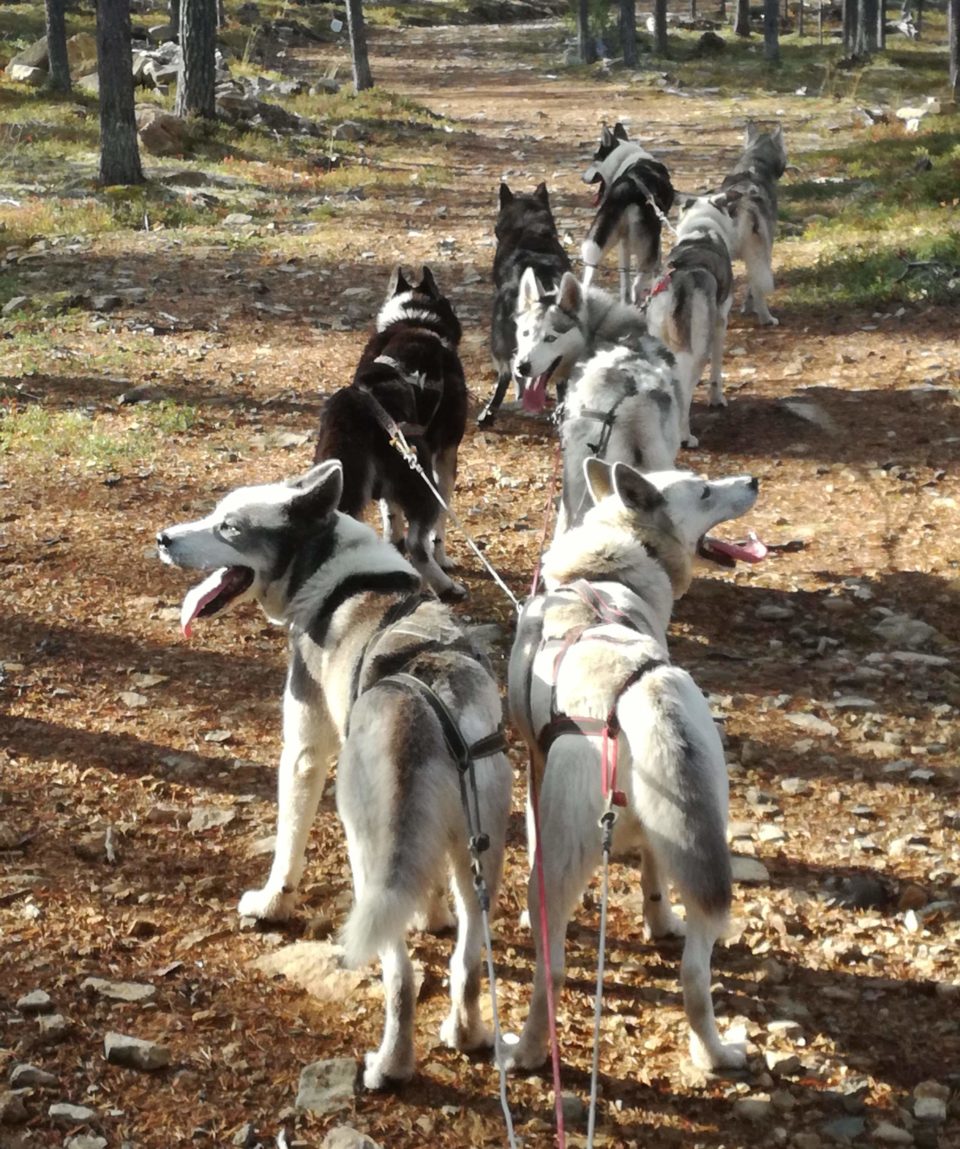 Husky Farm Visit and Husky Safari on Wheels



---
An unforgettable experience in a summer carriage pulled by huskies!
Visit our kennel, meet our huskies and be awed by their amazing abilities. The Huskies love to be petted, and you will get a chance to interact with them.
A guided tour to our kennel facilities opens a fascinating view into the life of huskies and their mushers. You'll have a chance to sit down to enjoy some drink and cookies with them while listening to amazing stories and interesting facts about the daily life at the kennel.
Safari is available when the temperature is under +15 degrees and our main guide finds the weather cool enough for huskies to run.
Content:
Visit the husky farm and perhaps meet husky puppy
Husky safari on wheels – about 2,5 km husky ride (15-20 min)
Cart is driven by a guide.
Watch our movie about this activity
Restrictions:
Activities are weather dependent.
For the animal welfare reasons, we offer husky cart rides only, if the temperature is less that +15 C.
We highly recommend our guest have a valid travel insurance policy.
Whats included in this tour?
Guiding, transfer, required equipment, drinks and finnish cookie
Very important information for customers.
Please direct orders to Kakslauttanen Arctic Resort at:
---
Vacation Style Holiday Type

Activity Level

Fairly Easy