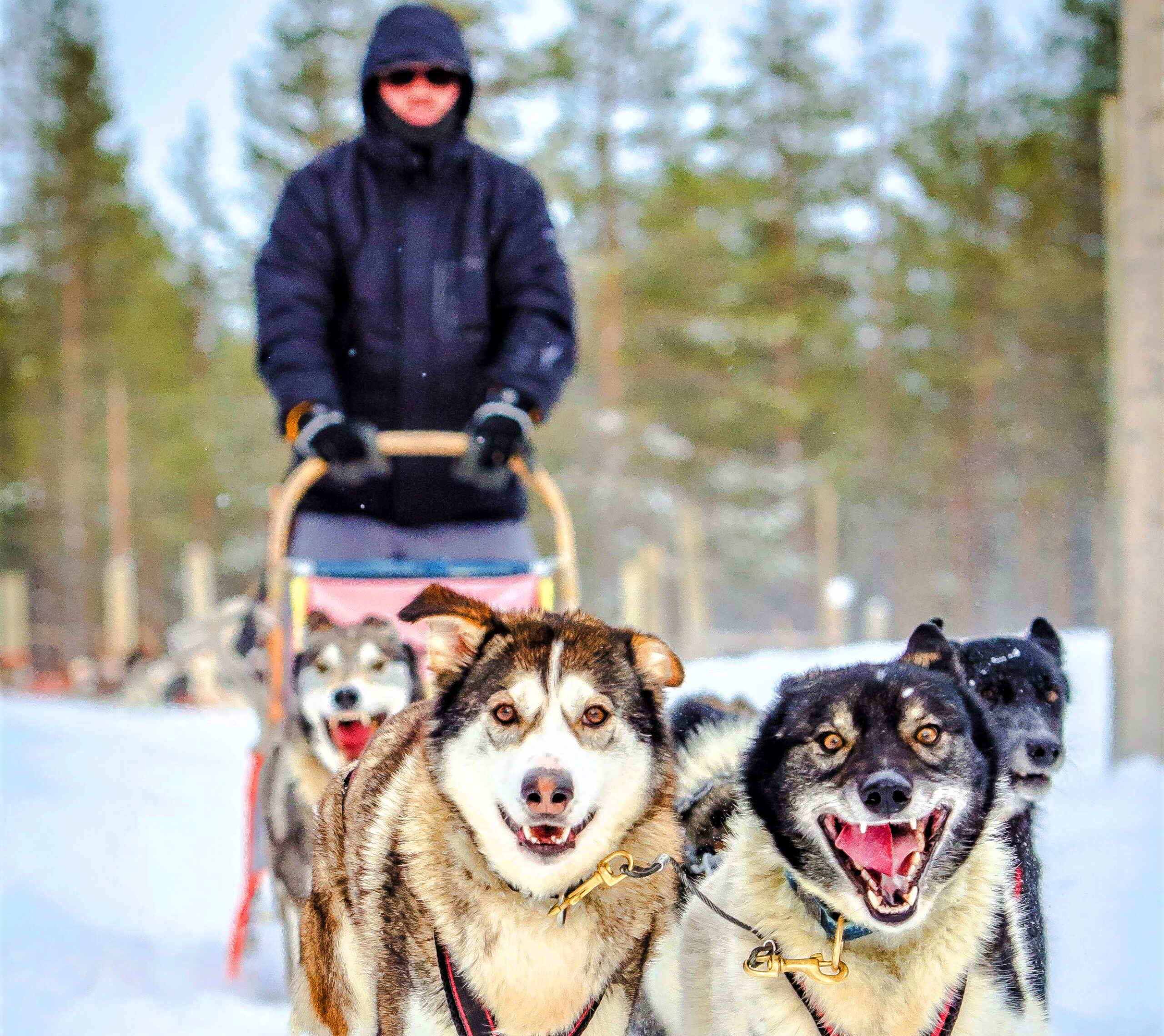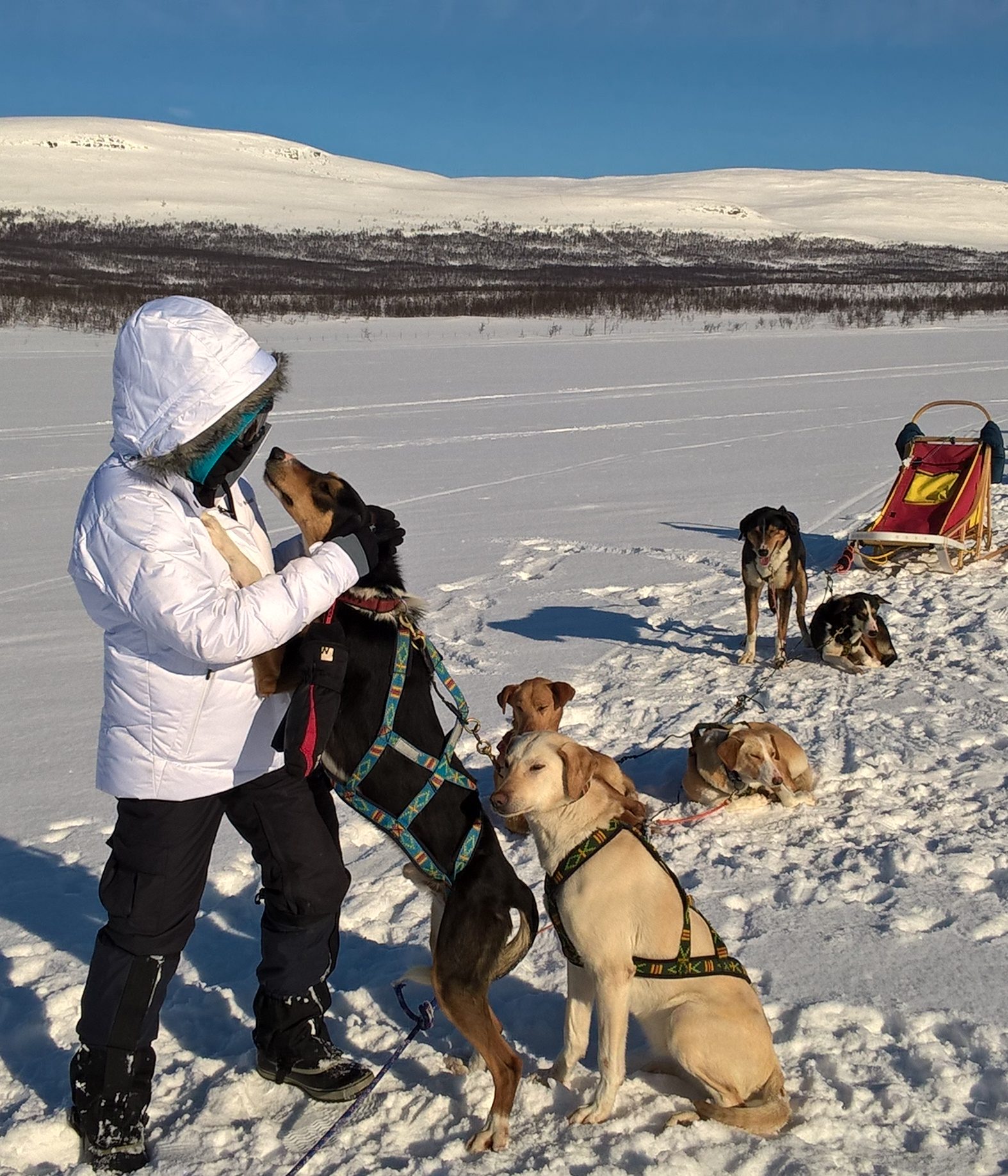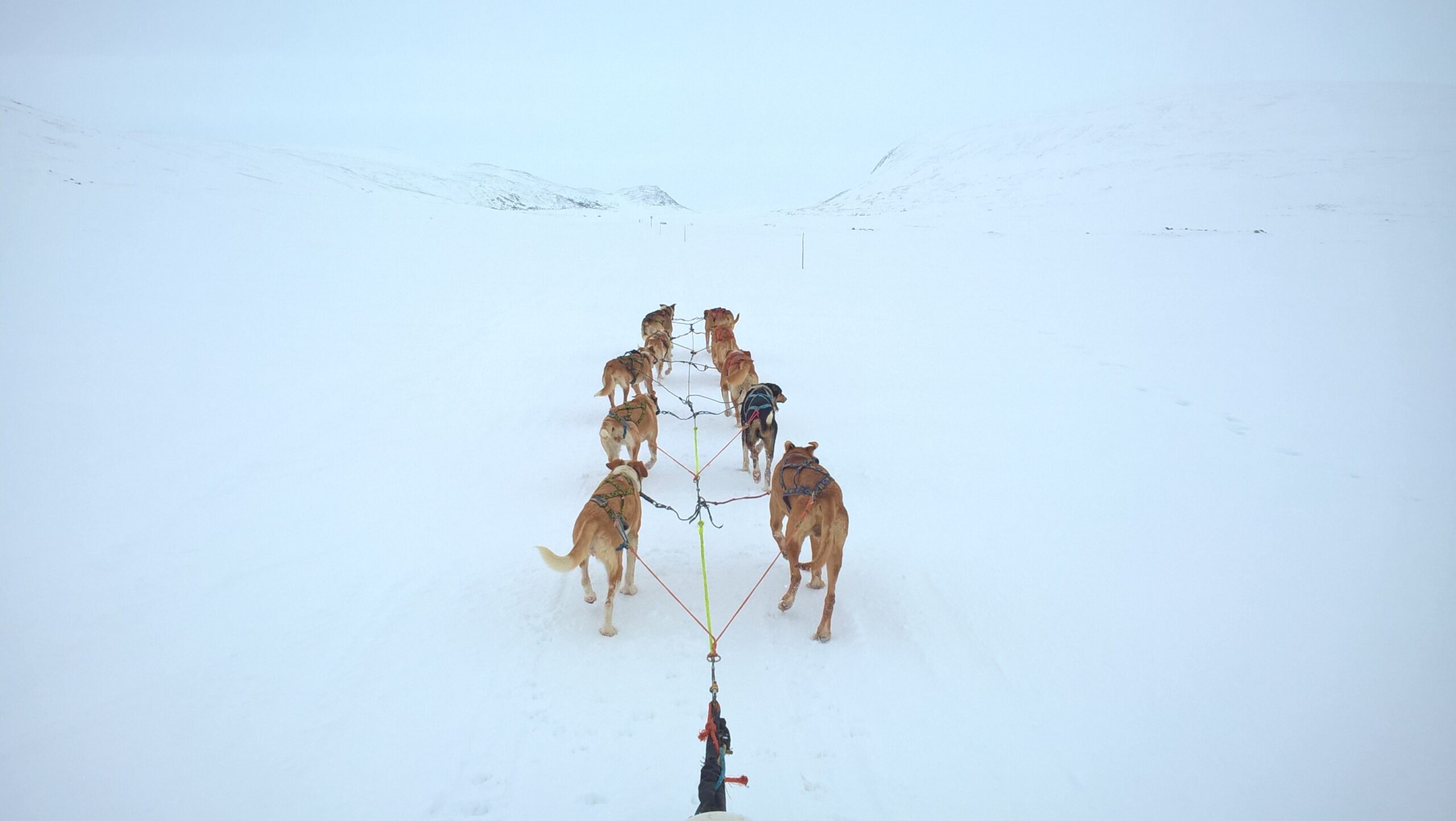 Two-day Arctic Adventure – [2 days]





---
Two-day Arctic Adventure
Bookings open for: February – April 2024
A short, intensive dog sledding trip in a beautiful, frosty scenery. This Arctic adventure will allow you to feel the spirit of wild Lapland and provide a large portion of emotion.
DAY 1
At the beginning of the expedition the guide will introduce you to the world of sled dogs. Apart from a dose of knowledge about dogs, we also get to know the technical details – we get acquainted with the equipment, sledges and we are trained to drive a dog sled. After the training we set off on a few hours' trail through the frozen lakes, rivers and forests of Northern Finland.
We come to our destination, which is a traditional wooden hut or expedition tent (optional), it will be our house for one night. We make a fire, prepare a meal, look after the dogs. With a bit of luck, the dark sky will be covered with the glow of the polar lights.
DAY 2
After morning coffee and a saturated breakfast, we are preparing the sled for the next ride. Again, we travel through space, admiring the harsh nature. It's a good time for photos.
Price included:
Two-day trip with a dog sled (including necessary marching equipment, expedition sleeping bag, etc. ), accommodation in a wooden hut or an expedition tent, two meals a day.
Guide's care.





If you are interested to take part in the expedition, please contact us via
Available expeditions dates:
February 2 – 3
February 16 – 17
March 1 – 2
March 8 – 9
April 5 – 6
---
Vacation Style Holiday Type

Activity Level

Fairly Easy