Lake Inari is the third largest lake in Finland and the ninth largest in Europe, located in northern Lapland. What makes the lake so popular with tourists from all over the country and abroad? In this article, we will try to bring you closer to the charm of this place.
The indigenous people of Lapland, the Sami, consider the lake sacred. This important for them lake date back to the post-glacial era. About 9,000 years ago, the lake remained connected to the Arctic Ocean because of the ice.
The lake is one of the largest in Lapland. The coastline is over 3,000 km.
Another interesting thing is the number of islands. There are… 3,000 of them on the lake! One of them is Hautuumaasaari ("Cemetery Island"), which was the cemetery of the ancient Sami people. Another interesting island is Korkia-Maura, on which there is an ice cave. The ice stays there all year round and does not melt even in summer.
On the islands, there are often wooden cottages where you can spend a cozy night. An evening spent in the wild, under the Northern Lights can be an unforgettable adventure. In addition, the sauna, which is often an integral part of such cottages, makes your stay pleasant.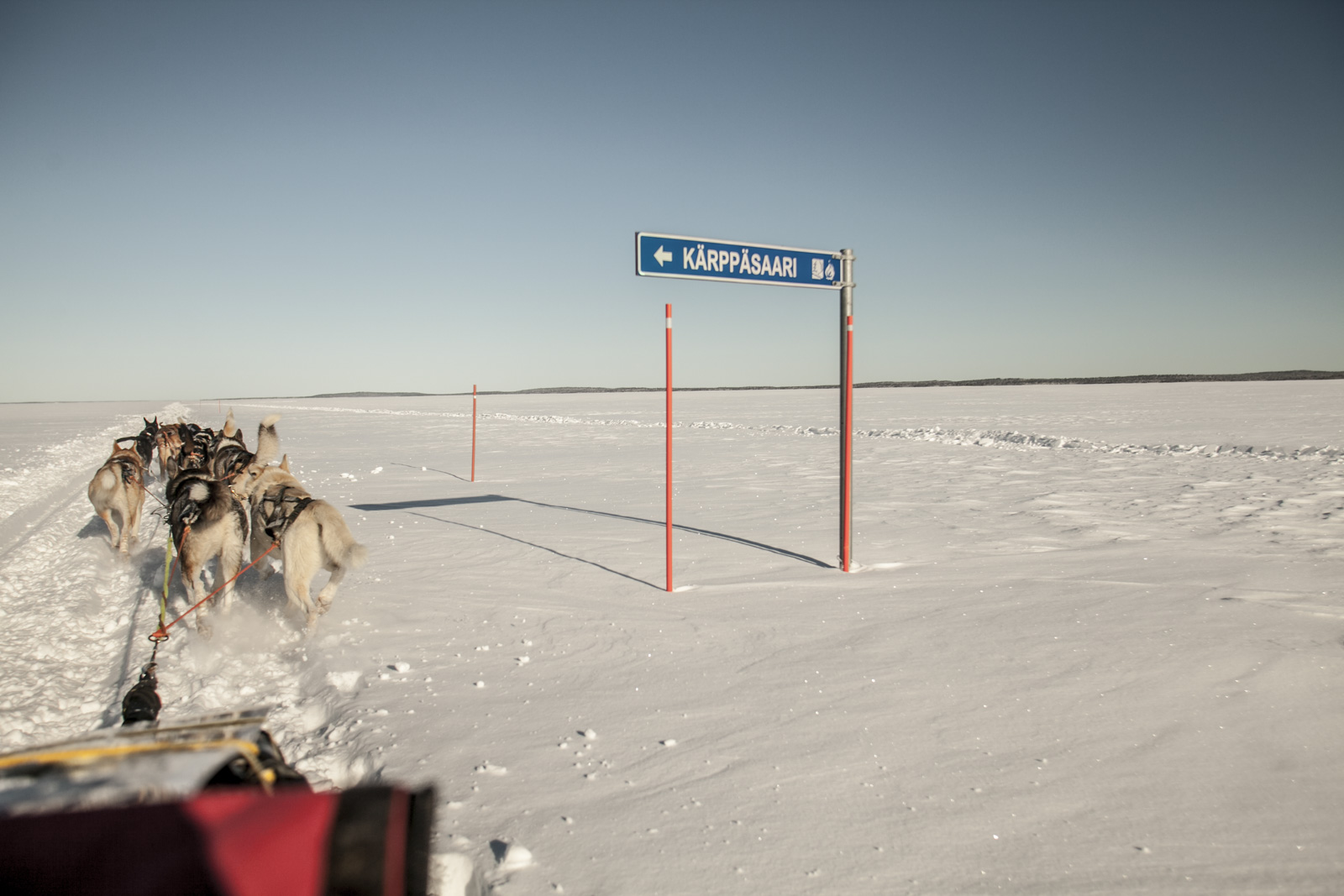 What else is good to know, is the fact the lake is frozen for about 6 months of the year – from December to May.
We hope some of you will be happy- Inari is a paradise for anglers – you can catch Atlantic salmon, trout, sow, lumpfish, and other fish here. Anglers enjoy the lake not only in summer but also during winter, ice-fishing.
Lake Inari is not the only destination worth visiting in the city of the same name. Inari there is also the Siida Museum which brings us closer to the culture and nature of Lapland.
The lake is worth visiting not only in summer but especially in winter. On the frozen lake, there are expeditions on snowmobiles and sled dogs. The expeditions are often combined with the night in the aforementioned wooden huts with sauna.
The boundlessness of the lake and the night under the Northern Lights is the best reason for such an adventure. We invite you to experience it with us. We offer several options for this type of expedition.